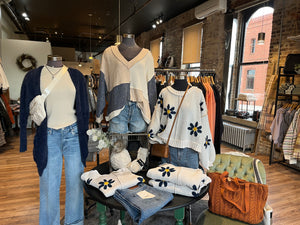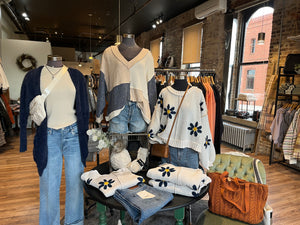 Wooden Ships for all your moods!
Peace, Love and Comfy Cozy!
Hattie & Myrt is a ladies boutique located on the historic Woodstock Square.
We offer the latest fashion finds that will have you looking and feeling amazing!
FRESH DROPS!
Featured brands
our retail store
100 N Benton St., Woodstock, IL 60098
(815) 527-5707
Tuesday, Wednesday, Saturday: 10-5
Thursday & Friday: 10-6
Sunday: 12-3
Monday: Closed
Featured brands
What our customers are saying...
★★★★★

This is a great addition to the Square. Affordable stylish clothing for women of all ages. This is a must when visiting Woodstock. The owners have been in the fashion business for years. Mother and daughter team so friendly and welcoming. The best of luck to the both of them.

Tony D
★★★★★

Super cute shop!! It's fun to buy something that others probably won't have. That's the beauty of small city boutique. I bought a dress yesterday during the farmers market. The staff was welcoming, kind, and helpful. Totally worth stopping by!!

Autumn B
★★★★★

I absolutely love this store! There is always so many cute options at different price-points and it's not all the same stuff other people have on! Hattie & Myrt is such a gem of a shop, it's exactly what we needed in Woodstock!

Jacqueline J